Roundup Weed Killer Caused Cancer?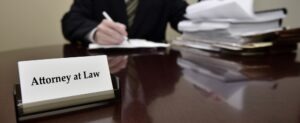 Welcome to The Hurwitz Law Firm PC
Utah Roundup Lawsuits Attorneys
Salt Lake City · West Valley City · Provo · West Jordan
Call Now: (888) 510-9251
Our Utah Roundup lawyers represent weed killer and pesticide users diagnosed with cancer or other serious side effects.
Roundup (glyphosate) weed killer is sold to a variety of agriculture workers.  The product is commonly used by groundskeepers on fields, playgrounds and facility lawns.  Farmers commonly use Roundup herbicide to protect plants and crops.  In addition, Roundup weed killer is popular among homeowners and domestic gardeners in yards and gardens.
However, a series of Utah Roundup lawsuits filed against the manufacturer Monsanto agrochemical company allege the pesticides also expose handlers to an increased risk of cancer.  Utah Roundup cancer lawyers estimate that potentially thousands of people across the United States have been sickened by the toxic chemical.  Cancers linked to Roundup use include non-Hodgkin lymphoma (NHL) and leukemia.  A diagnosis can follow repeated use of the Roundup weed killer product.
Our Utah Roundup cancer lawyers never charge a legal fee unless you obtain a settlement.
Contact our Utah Roundup lawyers for a free case evaluation.
Our team of Utah Roundup lawyers have represented thousands of victims of dangerous consumer and industrial products and recovered millions of dollars in compensation on their behalf.
Roundup Litigation Update: 3 jury verdicts award plaintiffs over $2 Billion.
Utah Roundup lawsuits made on behalf of our clients demand maximum financial compensation from Monsanto and affiliated companies for all bodily injury and economic loss sustained.  However, the lawsuits do not allege any wrongful conduct by our client's employers or doctors.
Call to speak with our Utah Roundup lawyers today.
● Gardeners & Landscapers
● Groundskeepers & Lawn Care Workers
● Farmers & Agriculture Workers
● Homeowners & Renters
Utah Roundup cancer lawyers for non-Hodgkin lymphoma & leukemia
.
Roundup weed killer contains the herbicide glyphosate.  This active ingredient is believed to be carcinogenic and cause a variety of cancers.
In fact, the U.S. Food & Drug Administration has launched an investigation into suspected safety violations by Monsanto in the development of its Roundup product dating back more than forty (40) years.
Utah Roundup Cancer Lawsuits Claim Possible Link to Exposure
Common thinking had been that substantial exposure to Roundup toxins would be required to cause illness.  Nevertheless, Utah Roundup cancer lawsuits show cancer has been diagnosed following only eight (8) hours of cumulative exposure to the Roundup product.  Such a diagnosis typically follows changes in the DNA of the Roundup user.
UT Roundup cancer lawyers link weed killer to multiple types of cancers
● non-Hodgkin lymphoma (NHL)
● leukemia
● other cancers
Call our Utah Roundup cancer lawyers today.
Our Utah Roundup lawsuits attorneys review medical records to pre-screen client cases.
We provide free evaluation of a weed killer or pesticide user's medical history for filing Utah Roundup lawsuits in court.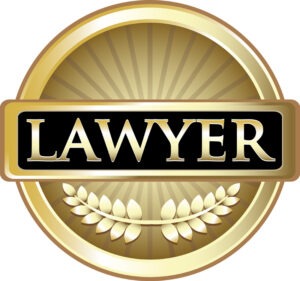 Monsanto Sees Utah Public Outcry Against Roundup
Monsanto agrochemical company is facing growing public outcry over its retail sales of Roundup weed killer.  Over the past several decades, massive quantities of the toxic herbicide have been brought into homes and businesses across the United States.
Utah Roundup lawsuits show product commonly used at residential and commercial premises.
● Flower Beds & Gardens
● Front Yard & Backyard
● Fields, Parks & Facility Grounds
● Farms & Crops
● Plants, Bushes & Shrubs
● Grass & Mulch
With mounting documentation of cancer including lymphoma & leukemia, public outcry is rising against retailers like Home Depot and Lowes to terminate sales of the product.
Click here to view the U.S. Food and Drug Administration glyphosate warning.
Utah Roundup lawsuits demand maximum financial award in MDL
A multi-district litigation (MDL) filed in Federal Court provides Roundup cancer victims an opportunity to file a streamlined claim for financial compensation.
Utah Roundup cancer lawsuits filed in the MDL are individual lawsuits.  They are NOT part of a class action.  While the MDL format allows each client to retain control over their own case and potential cash settlement, the MDL provides the added benefit of streamlined discovery and disclosure.  
Moreover, this discovery process will require Monsanto to disclose certain documents and information regarding their business operations.  Specifically, Utah Roundup lawsuits demand copies of Monsanto's research and development related to the Roundup product. 
Utah Roundup cancer lawyers are demanding disclosure of what Monsanto knew about carcinogens in the Roundup herbicide.  With evidence of Monsanto's knowledge, it could be proven the company acted in a negligent or reckless manner by failing to adequately warn users of the risk of cancer.
Our Utah Roundup lawyers only charge a fee if you receive a settlement or cash award.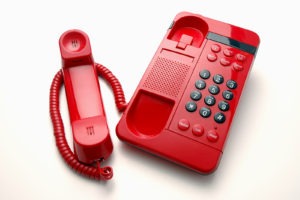 Call Now: (888) 510-9251
or click here to Email Us
If you or a loved on has been diagnosed with cancer following use of Roundup weed killer, you may need years of costly medical treatment.  In addition, a serious cancer diagnosis can cause an unexpected disruption of income as the patient leaves the workforce.
By filing Utah Roundup cancer lawsuits within the limited time still available by the law or courts, a cash settlement may be obtained to provide financial relief and security.
Utah Roundup cancer lawsuits commonly include claims for medical costs, pain & suffering, and more.
● Medical Bills
● Pain & Suffering
● Mental Anguish
● Loss of Enjoyment of Life
● Lost Wages
● Personal Expenses
● Family Support
● and more
If you or a loved one have experienced serious health problems after using Roundup herbicide, contact our UT Roundup lawyers for a free case evaluation.
We file Roundup cancer lawsuits throughout the State of Utah and across the United States.
Salt Lake City, UT

West Valley City, UT

Provo, UT

West Jordan, UT

Orem, UT

Sandy, UT

Ogden, UT

St. George, UT

Layton, UT

South Jordan, UT

Taylorsville, UT

Millcreek, UT

Lehi, UT

Logan, UT

Murray, UT

Draper, UT

Bountiful, UT

Riverton, UT

Spanish Fork, UT

Roy, UT

Pleasant Grove, UT

Kearns, UT

Cottonwood Heights, UT

Tooele, UT

Springville, UT

Midvale, UT

Herriman, UT

Holladay, UT

Clearfield, UT

Kaysville, UT

Cedar City, UT

American Fork, UT

Magna, UT

Eagle Mountain, UT

Syracuse, UT

Saratoga Springs, UT

South Salt Lake, UT

Washington, UT

Farmington, UT

Clinton, UT

Payson, UT

North Salt Lake, UT

Brigham City, UT

North Ogden, UT

Park City, UT
Contact our Utah Roundup lawsuits attorneys for a free case review.